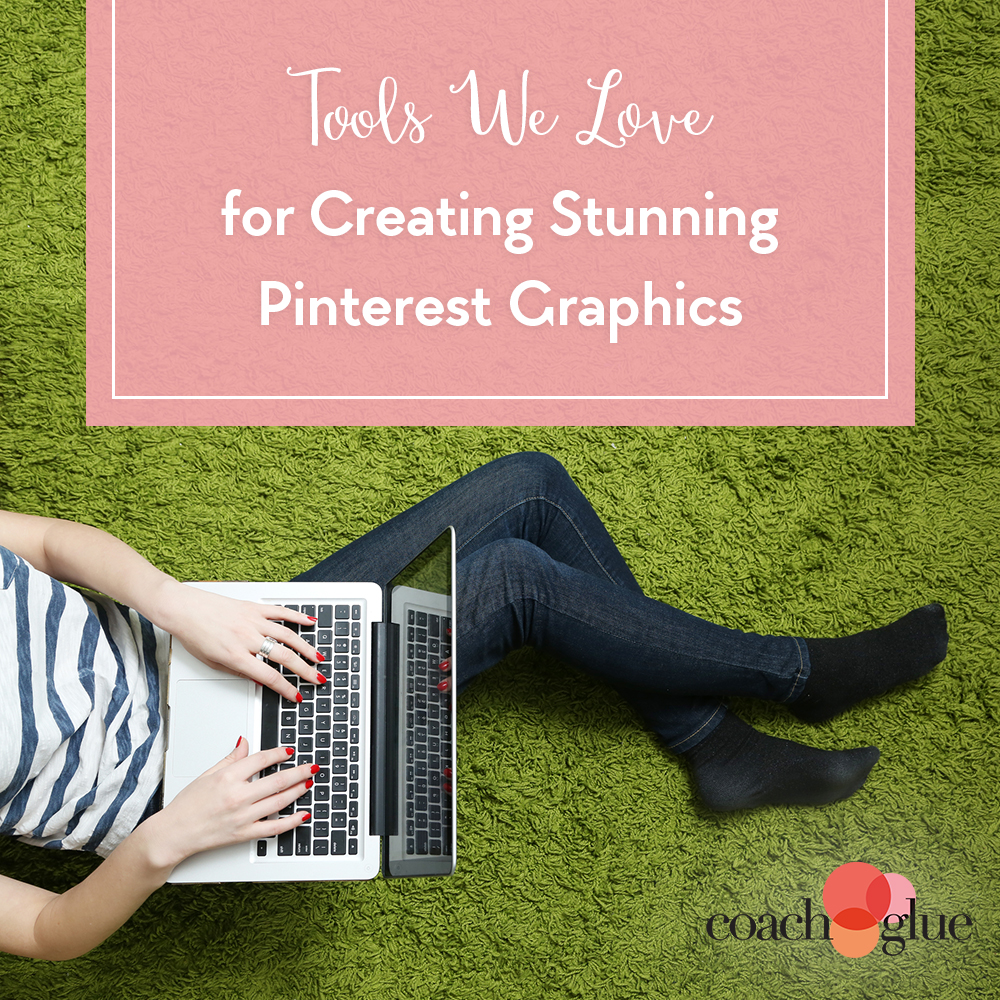 One of our go-to sites for inspiration, recipes, crafty fun and even business advice is Pinterest. We've spent a lot of hours there, lost among all those ideas, and you probably have, too.
But did you know that Pinterest can be a huge source of traffic to your website? You might think it's all about food and home décor, but businesses like yours are finding out just how valuable pinning can be. Of course, in order to stand out on Pinterest, you have to have beautiful images, so we wanted to share our top picks for creating great pins.
Canva.com
If you love the power of Photoshop but hate the learning curve, then Canva is for you. It's a super flexible platform that lets you create beautiful designs in nearly any size, from banner ads to infographics.
You can start with a template (and there are hundreds already loaded up and ready to be customized) or with a blank canvas. Then you add images (choose from free or paid graphics right inside Canva, or upload your own) and text, frames and illustrations. When you're done, you can download your creation in PNG, JPG, or PDF format.
The free version of Canva is pretty awesome, and will probably be enough to keep you rocking your Pinterest account for a while. If you upgrade to a paid account, though, you can upload your own fonts, create branded color schemes and more.
Piktochart.com
Infographics tell a story by sharing data in a visually inviting manner. They instantly catch the eye, they're far easier (and more entertaining) to read than plain text, and they're super popular on Pinterest. In fact, if you want to create something virtually guaranteed to be shared (or re-pinned) again and again, an infographic is your best bet.
Used to be you'd have to hire a graphic designer to create an infographic, but then came Piktochart. This online software gives you all the tools you need to easily create your own infographics, including 600 pre-made templates to choose from. They offer both free and paid accounts, so it's easy to test them out.
Picmonkey.com
If you have a photo that could use a little touch up, Picmonkey is your friend! It not only has a ton of built-in filters (think Instagram) to change the look of any photo, you can also do more advanced tasks such as reducing red eye or whitening your teeth.
Picmonkey also has extras such as frames, text and icon overlays. Like most other services, you have your choice of free or paid accounts, but the difference with Picmonkey is that you don't even have to log in to start editing your graphics. Just visit the site, upload your image, and you're off!
The best part about all of these graphics creators? You don't have to be a designer to use them. They really are as easy as drag and drop, so you have no excuses for not creating great looking, pinnable graphics for your blog or website.
Here's How to Get Even More Traffic From Pinterest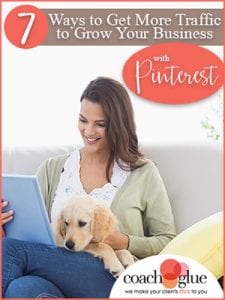 Ready to finally start putting Pinterest to use in your business? We've got you covered with our latest Teach Your Tribe kit. We've done all the research for you and found 7 Ways to Get More Traffic to Grow Your Business With Pinterest, so you can study up and put these techniques to work for you. But even better, we've packaged them up in a webinar script (complete with slide deck) so you can host your own training on the subject.
Plus, just like all our Teach Your Tribe kits, we're including lots of extras, such as worksheets, checklists and a task-tracking calendar for your attendees, and a 21 ideas guide you can give away or sell. All you have to do is add your branding and voice, and you'll be ready to Teach YOUR Tribe how they can leverage Pinterest traffic, too.