Help Your Clients Learn to Share Their Stories, Expertise & Authentic Truth on Social Media and Finally Be Seen As a Leader!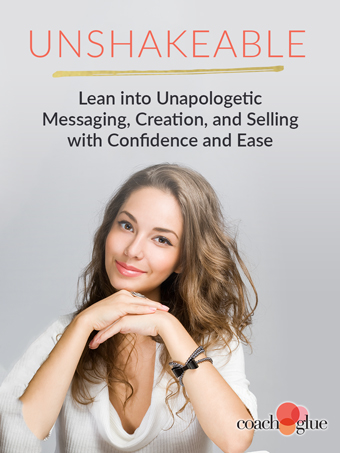 Have your clients ever wondered what it'd feel like to be the kind of entrepreneur who says what she wants, when she wants, the WAY she wants and STILL makes loads of cash?
Let's get right to it. Is this your client's life right now?
They create okay content for their business, but there's so much more they secretly want to say (but "just can't")
They think they have their message nailed down, but know they're watering it down a little out of fear
They've never actually defined their message because they didn't feel like they needed to…until they realized they're the only biz owner on the block without a viewpoint on, well, anything
They recognize that the content, creators & leaders they're drawn to have a certain je nai sais quois (and they want some of that!)
They often find themselves stopping themselves from saying what they truly want to say (read: writing fiery, inspired posts that stay in "Draft" mode forever)
They really want their content to connect with others in a deep way, but also inspire those people to reach out to them to work together
They notice themselves regurgitating information they learned from someone else–and leaving out their own unique spin or ideas–due to fear of being called out as "wrong" or "stupid"
Using this package, you'll be able to help your clients strip away the stuff holding them back, and cultivate real confidence and clarity around what you want to say and who they want to say it to, and actually start it in a way that connects with the people it's meant to.
Using Our Done-for-You Video Script You'll Be Able to Help Your Clients Get Their Message On Point & Start Confidently Sharing their Expertise, Viewpoints & Self on Social Media!
Whether you want to record a video training as your new product, or host a livestream or webinar for your clients – this video script has been completely done-for-you!
Or, if video really isn't your thing, just use the script to record an audio!
This 17 Page (6,771 word) Step-by-Step Video Script Covers:
Step 1: Gain Razor-Sharp Clarity to Master Your Message & Share Your Raw Truth

Step 2: Learn to Squash Your Fears & Boldly Battle Backlash (or Haters)
Step 3: Turn Your Message into Ultra-Compelling Content
Step 4: Pack a Punch with A More Polarizing Messaging
Step 5: Tell Stories that Show the Real You–Flaws and All!
Step 6: Tactfully Talk to Your Audience During a Crisis and Stand Up for Social Issues Like a Leader
Step 7: Stop Feeling Scared to Sell & Own the Value of Your Unique Offers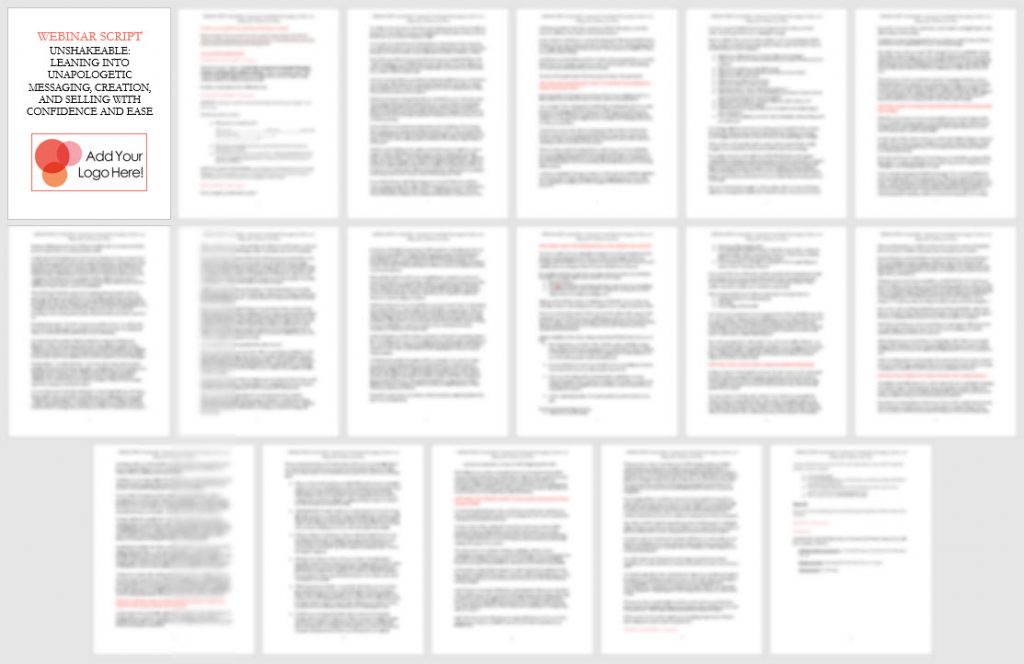 Who Wants to Over-Deliver to their Clients? You Do!
Which is Why You'll Get this Juicy Workbook that You Can Include with Your Video Training (Or Sell on its Own if Video isn't Your Jam)!
Because who doesn't love a good workbook?
Your clients are totally going to crush on this workbook filled with all the goodies that will help them take action.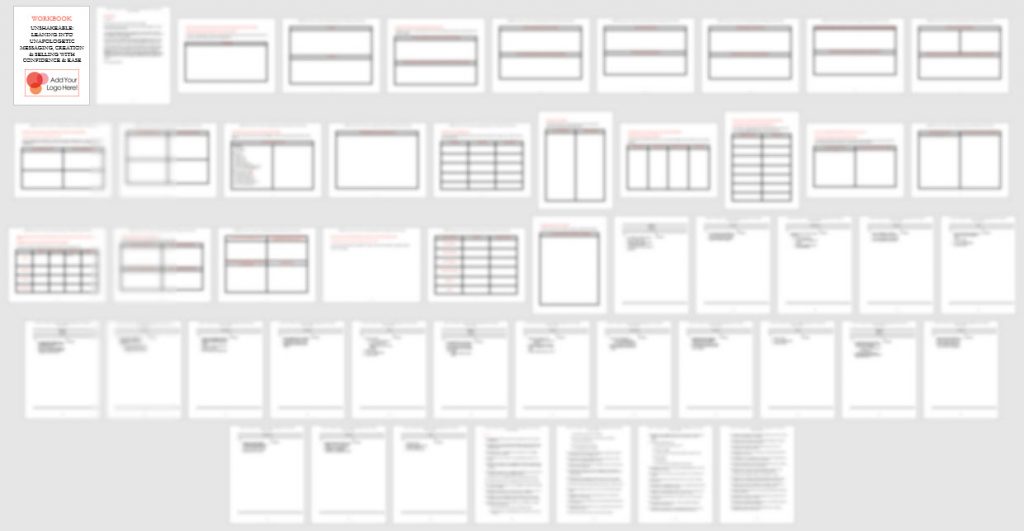 Creating Buzz for Your Offer is a Breeze with these 21 Done-for-You Facebook Posts
No more wondering what to post on social, just copy and paste these Facebook posts to help you promote your new product.

Professionally Written Sales Copy to Help You Sell Your Offer
Because who wants to spend weeks writing sales copy instead of making money. Just copy and paste this professionally written copy into your sales page template, add your buy buttons, and CHA-CHING! You're ready to sell your product.

Regular Price is $97
Only $27 with coupon: 27

Enter coupon code: 27
What Can You Do with This Content?
Record a video or host a livestream/webinar using the script and then package up your training with the workbook and sell it on your website.
Sell the workbook by itself without video.
Record an audio using the script and package it up with the workbook.
Create new a product and include it as a bonus for one of your other courses.
Use the content to create new trainings for your membership program.
Create a new product and use it as an upsell or cart bump offer.
Been invited to teach at an online summit or event? Use the content to create your new training.
Use the video script as the outline for a new book.
Add the workbook to one of your other products or courses as a bonus.
Use the content to create a VIP day around the topic of this package, and give your clients a copy of the workbook.
Want to create a product or course on a similar topic from scratch? Use the sales copy from this package to help you sell your offer.