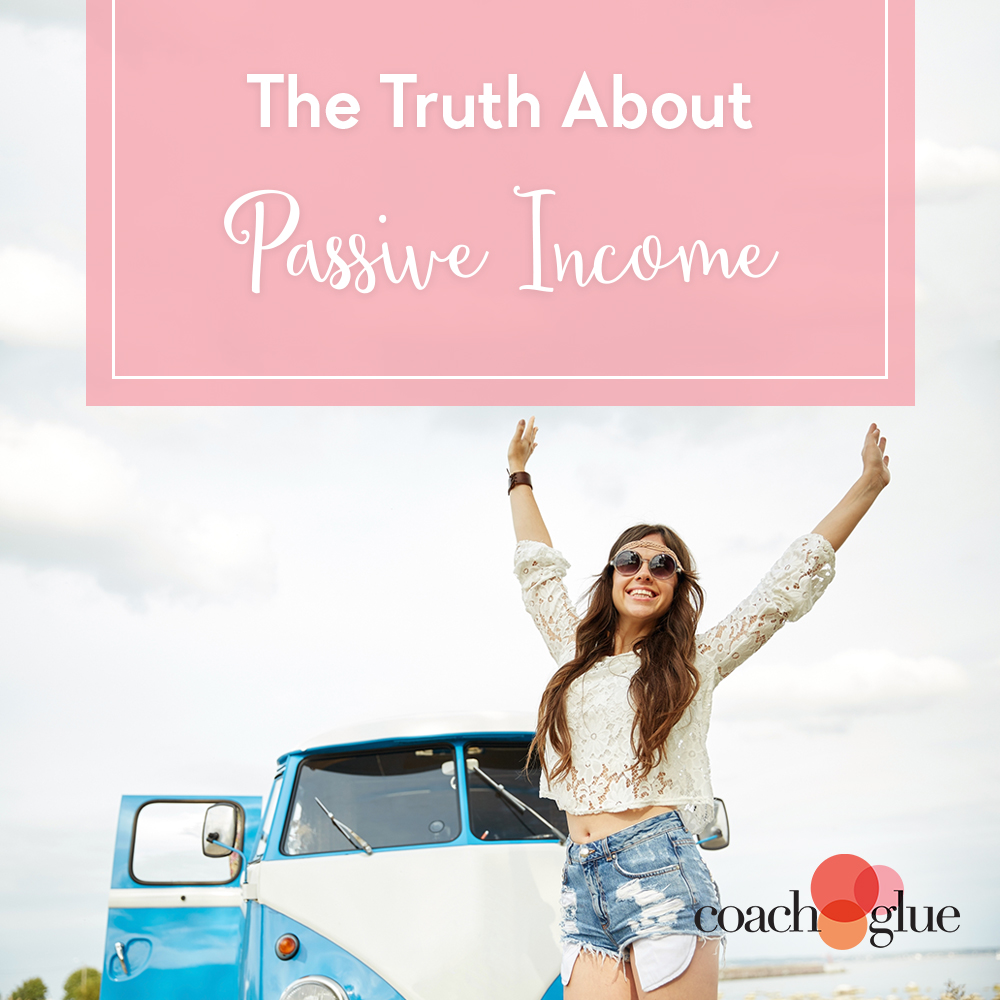 It's something every small (and large!) business owner wants, and it's one of the most elusive things to actually achieve.
We're talking about passive income, and if you've been in business for any length of time, then you know how important it can be. Passive income allows you to…
Take time off without losing money
Protect your business and lifestyle against unexpected illness or emergency
Scale your income beyond the hours you have available
All good things, right? So why does passive income remain so difficult for entrepreneurs to accomplish?
Because we often fail to realize that passive income isn't really…passive.
Think about it. Rarely will you earn money for doing nothing. Sure, you might win the lottery, or find yourself the recipient of a long-lost uncle's estate, but for most of us, we have to work for our income—passive or otherwise.
But when you lay a proper foundation by putting the work in today, you can be the beneficiary of passive income in the future, and that's something we should all be striving for.
The good news is, it's pretty easy to build that foundation, if you can simply put a few hours per week into your plan.
Create automation systems that do the work for you.
This can include your autoresponder sequence to make relevant offers at the right time, a shopping cart to handle upsells and appropriate cross sells, evergreen webinars to promote high end programs, and even help desk auto-responses to promote your products.
Always ask, "What do they need next?"
Whenever you write a blog post or email, design a sales page, or format a training program, ask yourself what your reader or buyer needs next. Knowing the answer will help you make appropriate recommendations designed to enrich her experience without resorting to pushy sales tactics.
Learn to write great calls to action.
Every email, blog post, and social media update should have a call to action. What do you want your reader to do? Should she click through to a sales page? Download an opt-in gift? Join your Facebook group? Get in the habit of telling her exactly what the next step is, and not only will she be more engaged, but your passive income will increase, too.
Keep an eye out for opportunities.
Do you offer downloadable products? Include links for relevant products and services. Do you have thank you pages? Add links and coupons for other offers. Do you have a website? Create a resources page with links to the tools you use in your business. No matter what content you're producing, there is undoubtedly an opportunity to make an offer, and those offers add up to a steady stream of passive income.
Creating passive income isn't truly passive. It takes a bit of planning and no small amount of work, but once you have the systems in place, you'll enjoy the rewards for years to come. In fact, you'll find that the harder you work now to establish passive income streams, the less you'll have to work later to maintain them.
Are you ready to put your passive income plan in place?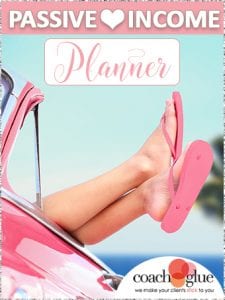 Our new Passive Income Planner is just what you need to get started. It walks you through a step-by-step process for monetizing your existing content, creating new streams of income, and making the most of the resources you already have.
Best of all, you can rebrand it and use it to help your clients and customers realize their passive income goals, too! Just add your logo and colors, and your unique perspective, and it's ready to sell or add to an existing membership site.
Warmly,
Nicole & Melissa