We have been using a new tool called LeadPages for a few months. We've been playing with it to see if it's something we want to recommend.
We do! 🙂
What does it do?
LeadPages allows you to quickly and easily create beautiful:
Squeeze Pages (Optin pages)
Webinar signup pages
Sales Pages
Facebook Optin Pages
and bunches more.
Melissa shares why she likes it in this video:
-> Click here to try LeadPages.
How Does LeadPages Work?
Here is her demo:
Click here to learn more about LeadPages.
Want to See an Example of an Optin Page?

Click on the image above or this link to see it in action.
How About an Example of a Lead Page Posted on Facebook?
You can see a sample of one that I've done and posted on Facebook (which was SUPER easy):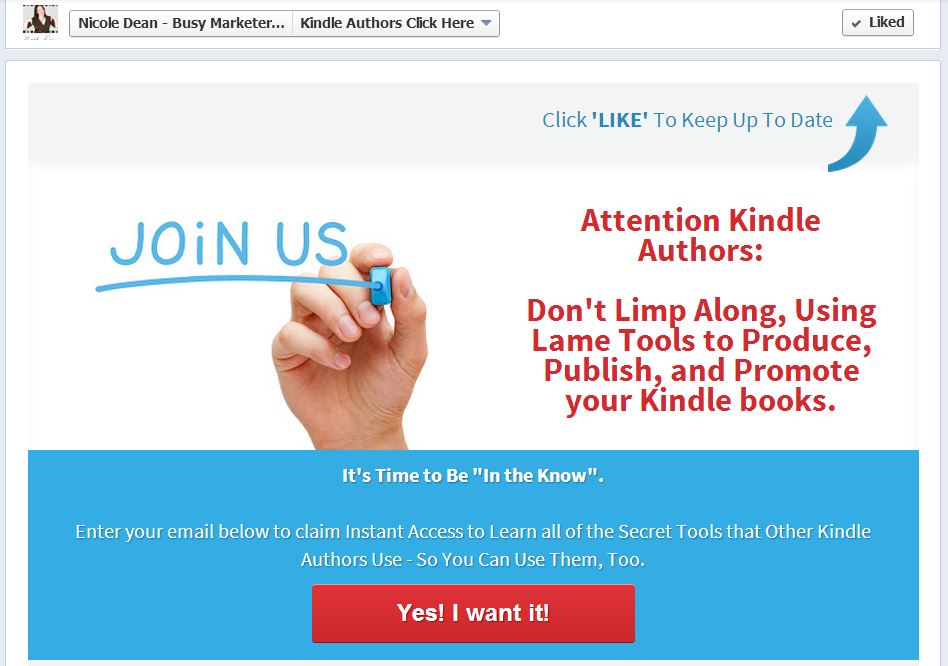 Click here to see this page live.
LeadPages Tutorial: How to Create Facebook Optin Forms like the one above
Here's how easy it is to do what I did:

-> You can find more info about LeadPages here.
How about a Sales Page? Yep. It does that, too.
Example of a Sales Page Created with LeadPages:
You can view this page live here.
Interested in learning more and maybe trying it out?
You'll find more demos and you can try LeadPages here.
Warmly,
Nicole Dean & Melissa Ingold
CoachGlue.com