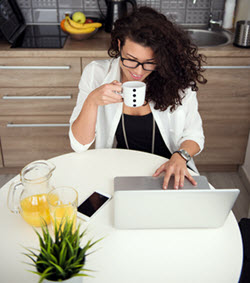 There are so many different ways that you can use our done-for-you planners in your own business with your clients. But here's 5 ideas that you may not have thought of:
1) Monthly Group Coaching Program
Use the content in this planner as the outline to record your training call with, and then give them the planner to work through as part of your training.
Don't have a group coaching program yet? Start one! We currently have over a dozen planners + teach your tribe kits in our VIP program (plus you get a new one every month) that you can use to create all your trainings with.
2) Low End Products
Use the topic of the planner to record an audio or video training, and then package it up with the planner and sell it to your clients. These types of products will help you earn passive income, and they can help you to funnel clients into your higher end offerings.
3) Keynote Speech/Presentation
Have you been asked to speak at a virtual or offline event, but you no idea what you're going to talk about? Grab any of our planners and use it to outline your entire presentation. Having something to work from can really kick start your creativity!
4) Giveaway Events
Have you ever been asked to participate in a giveaway event, but then you had to work your butt off to create something to give away? Grab one of our planners, add in all your info and call-to-action, turn it into a pdf and you've got your giveaway done in 15 minutes (or hand it off to your assistant and she can easily do it for you because all the work has already been done).
5) Facebook Livestreams
If you want to start doing livestreams (which is a super popular way to connect with your audience), but you don't know what the heck to talk about – grab our planner and create a mini training. Heck, you could do a livestream for each of the steps in the planner, and leave with the exercise to do at the end!
Just because our planners are "done-for-you" doesn't mean you can't tweak them for your own unique business!
Investing in our done-for-you planners means that you don't have to start from scratch all the time. You can easily add in your own unique experience, tips, advice, ideas, strategies, examples, case studies, and more to the planners to make them your own. You can use them as outlines to create your own unique training programs, and then you teach the content in your own special way, like you normally do.
If you're ready to be of service to your clients without spending months stuck in creation mode, click here to check out all our Done-for-You Planners.