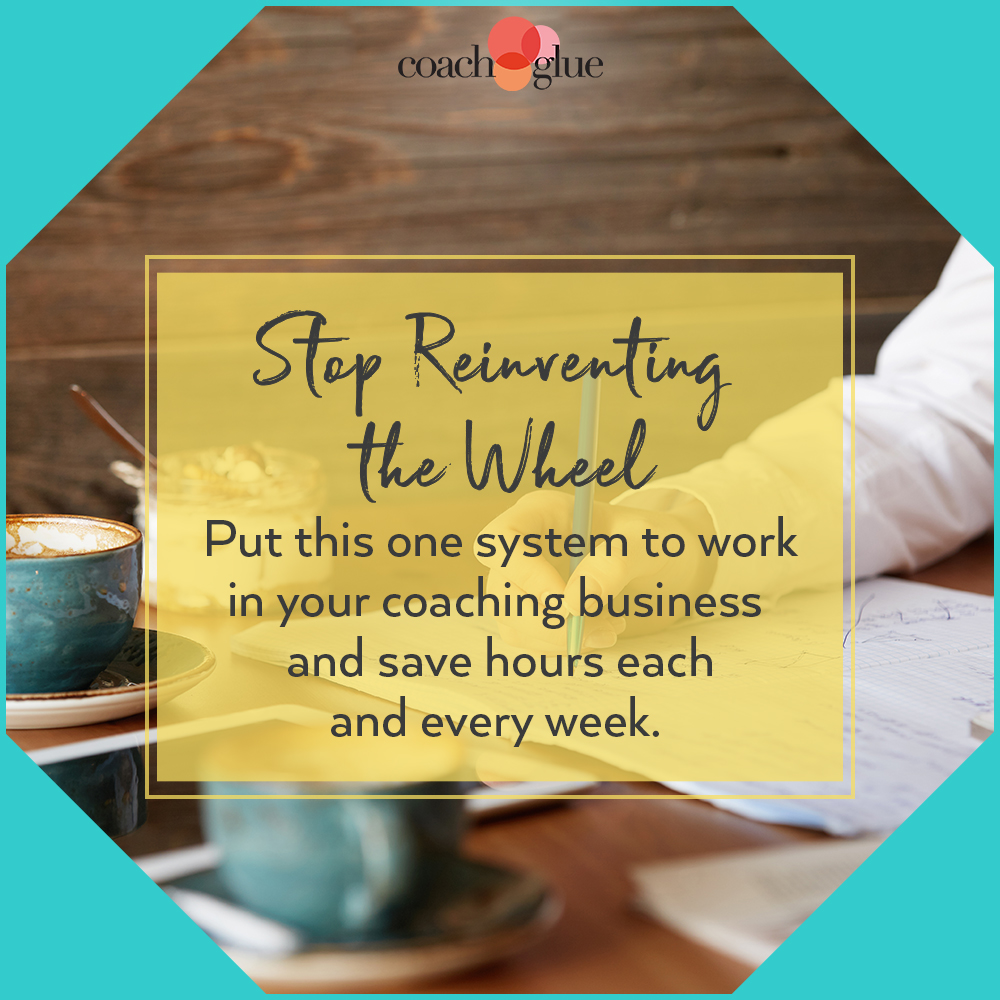 Does your head spin every time you hear about creating a process for everything in your business? Do you question why you should do these tasks or do you just want to jump in and help your new client?
No one wants to create extra work for themselves but when it comes to welcoming a new client to your business, you should instinctively have a pattern of events that happen automatically to make them feel welcome and important. Not a single person wants to feel like a number and your coaching clients are no different. No matter what size coaching package they purchase, each client wants to feel significant.
Here are three common excuses coaches and service providers use to avoid using an onboarding system and our reasons why these excuses are bunk:
1. What the heck is onboarding, anyway?
Client onboarding simply refers to your process of welcoming new clients to your business and how you keep them happy while they are paying for your services or products. It's not a one-and-done deal; it's an ongoing process designed to keep them loyal, paying customers. No two onboarding processes are the same, just like no two coaches have the same personalities or coaching styles. Start with a basic process and customize it to fit your style and to suit your clients.
2. Too much paperwork involved.
Onboarding generally starts when the client agrees to come on board. The next step is often the contract signing. If you feel that your contracts are too long or you're asking your clients to sign their lives away with all the paperwork, then get back to basics and use only the most relevant forms. You need a contract with your business policies and your billing details. You need a Client Profile form the client can fill out so you can be prepared for your first call. After that, the rest is gravy. Combine multiple forms into one or put some of the details on your website and simply email the links to your client.
3. Clients don't care about contracts.
While that may be true on very small jobs, why dream small? You never know when a Fortune 500 company may come calling or when you'll get some media exposure that makes your phone ring off the hook. Having a firm contract is a sign of professionalism and also protects you and your client from misunderstandings. Contracts are legal documents and can be used in court. Having a legitimate contract, signed by both parties, outlining all the details of the agreement, is a necessary protection for your business.
Bonus Excuse: I suck at writing…I just want to get started helping my client. Granted, not everyone is a gifted writer but that doesn't mean you should forgo the whole onboarding process because you don't like to write. Hire a ghostwriter, purchase our done-for-you New Client Kit, or hire a writer or virtual assistant to help create your personal new client kit. Don't recreate the wheel; always hire experts who can do the job in half the time it would take you.
Need to Create an Onboarding System From Scratch? We Have a Planner for YOU!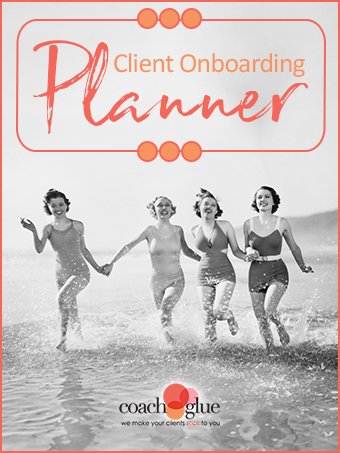 We know how daunting it is to sit in front of your computer, trying to create a system from scratch. It's more difficult creating something that's unfamiliar to you, so that's why we created the Client Onboarding Planner just for you. Of course, you still have to do the actual work but we created the guidelines for creating a client onboarding system that will showcase your brand while making your clients feel welcome. Our Client Onboarding Planner includes eight steps with exercises designed specifically to get you thinking about your own process and how it can be improved. Our blueprint will save you significant amounts of time, which you can use to help your clients. Check out the link here