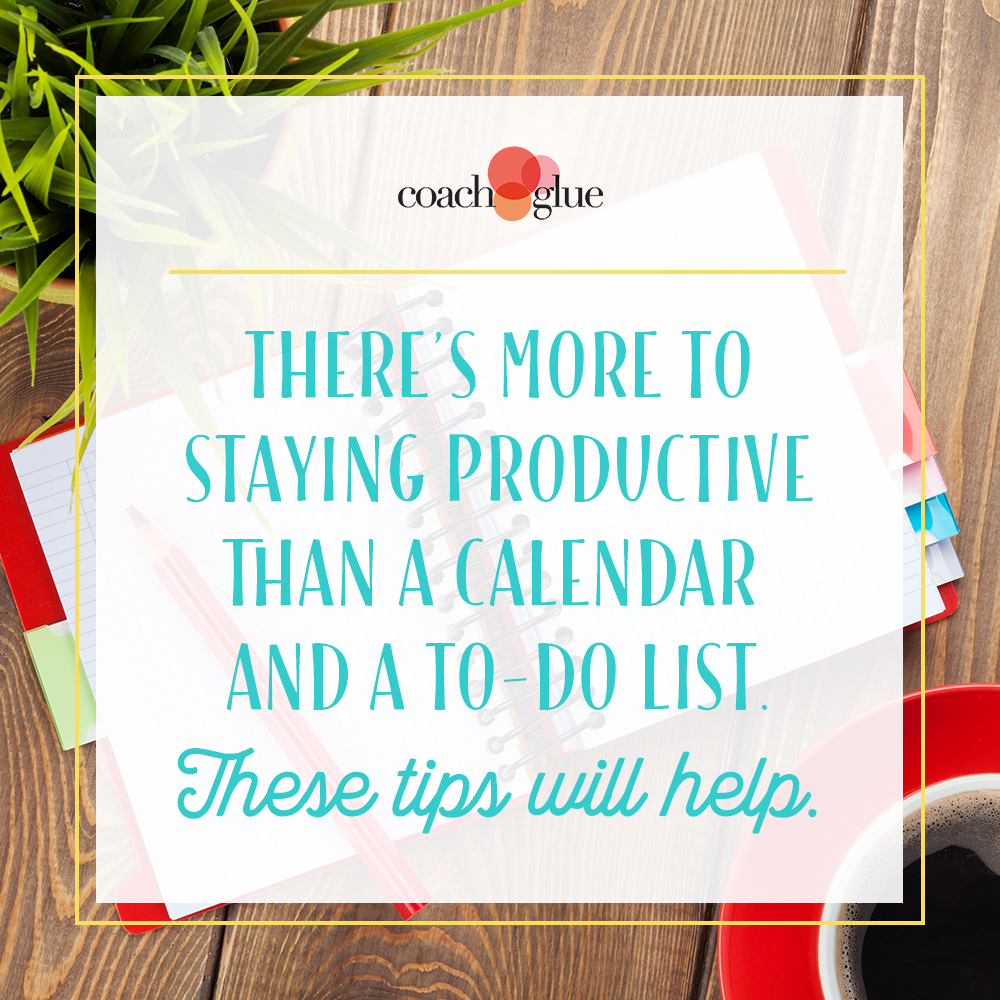 Working from your home office and owning your own coaching business is a dream come true if you want total freedom and autonomy from the corporate world. You are in complete control of the clients you accept, how many hours you work, and whether or not to work overtime.
However, to earn your dream salary means being productive and distractions at home are a primary source of lost productivity. If you fall into this category of being easily distracted, here are some ideas for motivating yourself to get things done in a short amount of time.
1. Brain dump your to do list.
Brain dump may sound like a funny phrase but it's actually quite cathartic when it comes to clearing your mind and getting your primary tasks on paper. Take some time during the day – either first thing in the morning or at the end of your day – and write down every single thing that is taking up precious space in that brain. From stopping by the dry cleaner to buying milk, write everything down.
Then take a few minutes to plan when you'll get these tasks completed and add it to your calendar. Now your mind is clear to focus on your bigger money-making tasks.
2. Start your day with the most difficult task.
Even though you may want to ease into your day slowly, experts have found that beginning the day with the most difficult or unattractive task on your to do list is incredibly motivating.
Often times the task isn't as difficult or scary as it once seemed, which can lift your mood and will propel you to crossing more off your to do list. This task may be writing a blog post or calling a client to discontinue services. Tackle this successfully and you'll feel lighter and happier.
3. Plan a passion project.
What's your passion? What makes you excited about life? What type of project have you wanted to start but never find the time for?
Having a creative outlet has been shown to directly correlate to one's work productivity so plan a project that excites you and block off time every day or one day a week to work on it. Use it as a reward for completing the other tasks on your list.
Regain Your Life Balance by Setting Boundaries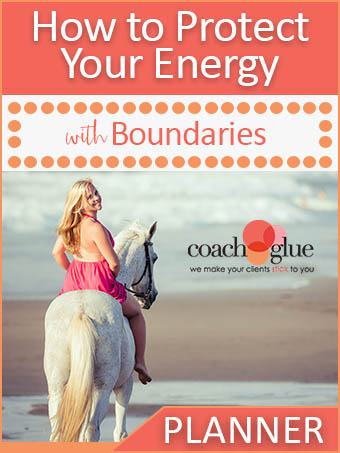 When you work from home full time, it's difficult to keep work separated from your personal family life, which is why setting business boundaries are so very important. How many times have you answered calls after dinner or answered just a few hundred emails before bed? If you're known for working on the laptop in front of the television with your family, then you need our newest planner, Protecting Your Energy with Boundaries. We discuss common problems coaches encounter when working from home and how to resolve those situations by setting boundaries. Plus each chapter has planning exercises so you can jot down notes or ideas that you can implement and achieve a better work-life balance. Learn more here.