We're About to Show You How to Break Free from Your Exhausting 80 Hours a Week Business Using Our Done-For-You Coaching Programs to Make More Money, Work Less, and Have a Bigger Impact on the World
Where should you start?
Are you fairly new to coaching?  You will want to check out our New Client Kit.

Do you want to add a Monthly Coaching program without all of the work? You will love our Teach Your Tribe program.

Are you all in? 
Here's what's included in each program: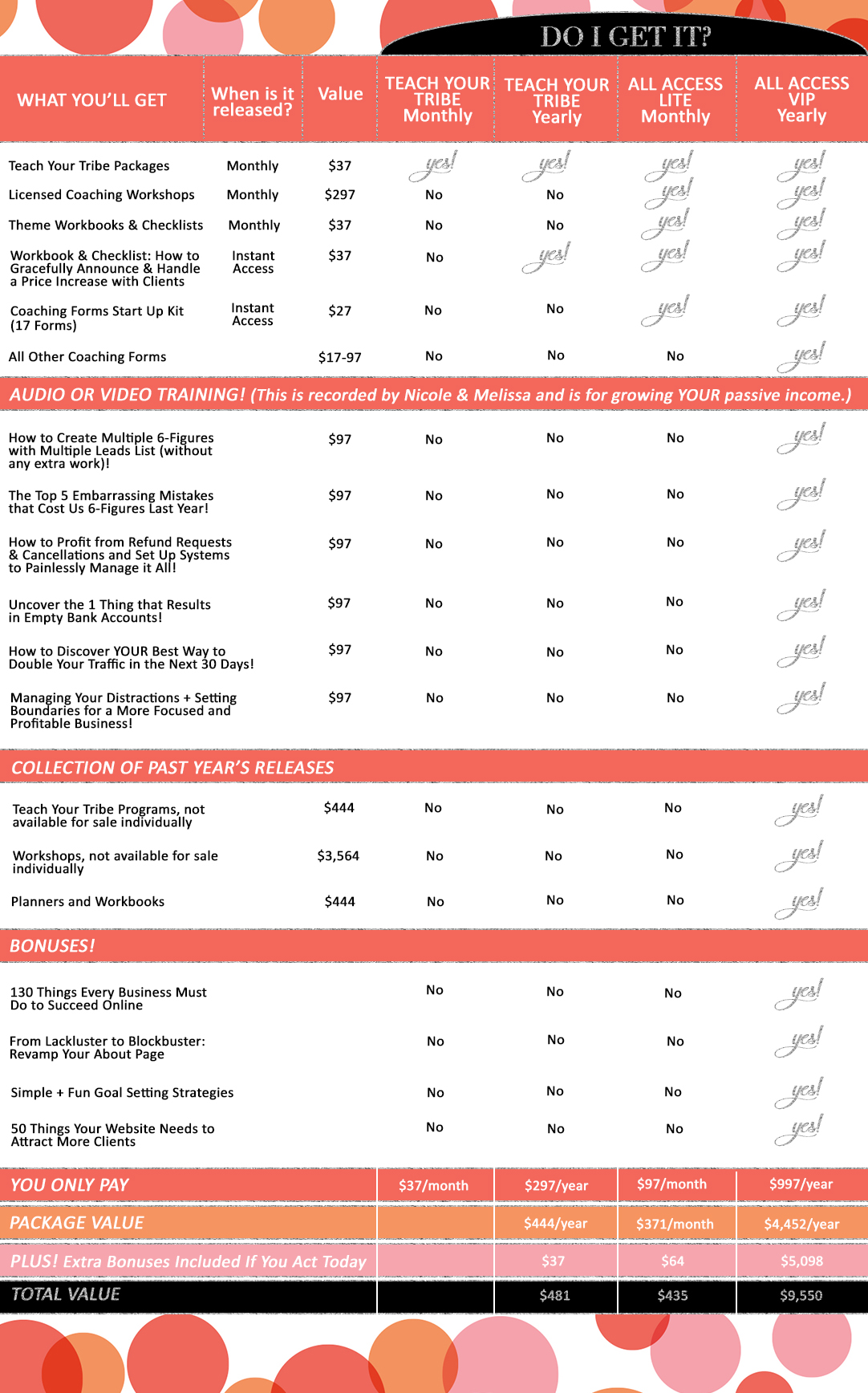 As you can see, our All Access Annual VIP program is the best deal.
You can learn more and sign up here.